INFLUENZA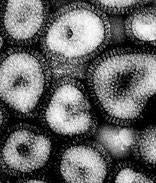 ENGLISH
The influenza vaccine for 2022-23 is now available.

Ask for Vaxigrip Tetra.

The United States recommends that all children ages 6 months - 18 years be vaccinated against the influenza virus, yearly.

High-risk groups seen in pediatric clinics include: pregnant woman and their families; the entourage of newborns under age 6 months; and any child (and entourage) with chronic disease).

Please note that if you make a "shot visit," for up to two children, the time allotted and the fee are both one-half the normal visit. Please make a full visit for 3 and more children/parents. A half-visit can't be done online, but via the secretaries.
France recommends vaccinating only those patients with risk factors. As a point of reference, 188 children died in the U.S., from influenza-associated illness. The simple "flu" can be a more significant problem than many of us realize.

Children under age 8 years who receive the vaccine for the first time need two doses separated by by 4 weeks. All children receive a full dose regardless of age.

For infants under 6 months, recommendations in the USA and France are to vaccinate the family and all caretakers in close contact.
The vaccine can be had at the pharmacy without a prescription; all US insurance companies pay for it for children. The vaccine is reimbursed by the French government for all at-risk children. The cost is about 12 euros.

No influenza vaccine sold in France contains adjuvants.