INFLUENZA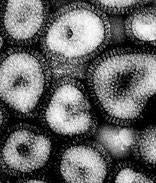 ENGLISH
The 2019-2020 influenza vaccines are officially available as of October 15, though some pharmacies already have them in stock. The only one recommended for both infants and children is Vaxigrip Tetra. InfluVac Tetra is available for children 3 years of age and older.
Please note that if you make a "shot visit," for up to two children, the time allotted and the fee are both one-half the normal visit. Please make a full visit for 3 and more children/parents. This can't be done online, but via the secretaries. 
The United States recommends vaccination of all children over 6 months of age, whereas France recommends those with risk factors. As a point of reference, the Center for Disease Control published statistics for the 2012-13 season; 158 children died in the U.S., from influenza-associated illness. This was confirmed in a recent 2019 article. It's a more significant problem than most of us realise.

Children under age 8 who receive the vaccine for the first time need two doses separated by by 4 weeks. If they received one or more doses of the 2010-11 vaccine, they only need one dose. As of 2018, all children receive a full dose regardless of age (here in France; one US vaccine still requires a half-dose for infants). 
For infants under 6 months, recommendations in the USA and France are to vaccinate the family and all caretakers in close contact.
The vaccine can be had at the pharmacy without a prescription; all US insurance companies pay for it for children. The vaccine is reimbursed by the French government for all at-risk children. The cost is about 11 euros.

Please discuss with Dr. Lovejoy should your child be allergic to eggs.
No influenza vaccine sold in France contains adjuvants.